Treatment of histamine intolerance: medication and diet

Treatment of histamine intolerance requires the strict restriction of histamine delivery to the body. The basis for this is the exclusion of foods high in histamine. However, the diet also requires the restriction of products that indirectly affect higher histamine levels.
The diet should be followed only after the diagnosis of the disease.
Unjustified dietary changes are inappropriate.
Fresh foods with a minimum content of histamine are recommended.
Food should not be stored or heated after preparation.
Antihistamines are administered as drugs.
In pharmacological treatment, it is important to be careful that in the long-term treatment of another disease, a person does not have drugs that block DAO function, such as antidepressants, some analgesics, antirheumatics, antihypertensives, diuretics or mucolytics, and others.
Short-term pharmacological treatment involving the administration of a DAO enzyme replacement.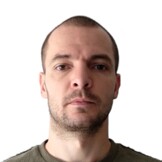 Bc. Lukáš Tóth
Healthcare worker
The secondary medical school in Nitra gave me the basis for my career in the field of health and diseases. Thanks to it, I worked for 2 years in the traumatology clinic and outpatient clinic at the Nitra Hospital. Since 2006 I was employed in the emergency medical service, where I stayed until 2017. I completed my bachelor's degree at the University of Constantine the Philosopher in Nitra in the field of emergency health care. The bachelor's degree allowed me to continue my mission as a paramedic. In the meantime, I got a job at the emergency line 155. I have been working in pre-hospital health care until today. I had an interest in people, health and even diseases in my childhood, which gave me the prerequisite to pursue this topic in adulthood. Studying and acquiring new information in practice provided me with a great basis for writing professional texts, in the form of articles that can be understood by ordinary people. Thus, my interest in the Health Portal has a solid foundation in years of practice and personal interest. Similarly, I am also interested in healthy eating, nutrition and overall healthy lifestyle. I fill my free time with family and sports.
View all articles by the same author